10/28-Allentown Central Catholic makes it to States for 6th straight year beating NE#8 Parkland
Note: Some pix below.
Photo Gallery of 10/28 District 11 Championships @ Lehigh University

If the Allentown Central Catholic-Parkland battle gets any more entertaining, they'll have to charge admission. Oh, that's right. This is XC. But they could. Today, round 3 between these league and district rivals reached a new level.
The season tally stands at 2 wins for ACC and one for NE#8 Parkland. Both teams have state championships since 2000. Both have been ranked in the top ten in the Northeast this fall. And both have one more meet to settle the issue once and for all. But at the District 11 championships, ACC got the upper hand, qualifying for a sixth straight year. By a mere three points. All seven scorers for both teams were in the chute by 31st. The scoring spread was 1:22. Parkland took 1st. Erin Roberts went 18:29 on a warmer day than it looked. ACC #1 Marcie Sobrinski was 2nd, ten seconds back. ACC put in their 2nd and 3rd. Parkland answered with their 2nd and 3rd. ACC placed their 4th, followed immediately by Parkland's. The 15-point advantage gained by the ACC #2 and 3 would be the difference. Parkland marched in their 5th and 6th. But ACC's usual 6th girl, senior Colleen O'Neil, was asked to step it up because of an injury to their regular #5. She did just that. She was just two spots behind Parkland's 6th. The score, 44-47. This drama is to be continued next week at States. ACC coach Jack Pressman says this team is faster than his state championship squad in 2000, but it remains to be seen if they are as competitive. Judging from the race today, that should not be an issue. "The thing about these girls is, if they get passed, they don't lose their confidence."
In the AAA boys race, Liberty and Parkland both qualified with solid packs. Emmaus senior Sam Luff, recovering from a dip in health earlier in the week, took it out from the start and won in 15:44.
In AA, Tamaqua captured both the girls' and boys' races. Joining both Tamaqua teams will be Palisades. Northwestern's Dana Stellar controlled the girls' race from before the mile and finished in 19:07. And Tamaqua's Isaac Dunkelberger took the top spot in the boys' race in a stellar 15:50.
The start. Both Parkland and ACC are out well.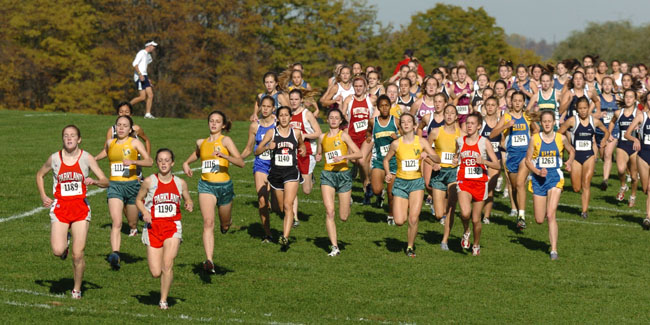 Approaching a mile, ACC has two well-placed.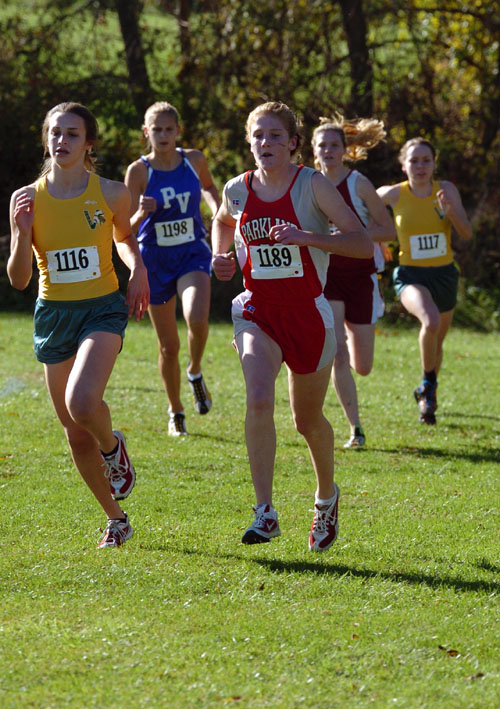 Erin Roberts won the district title. But more importantly, got the one point for Parkland.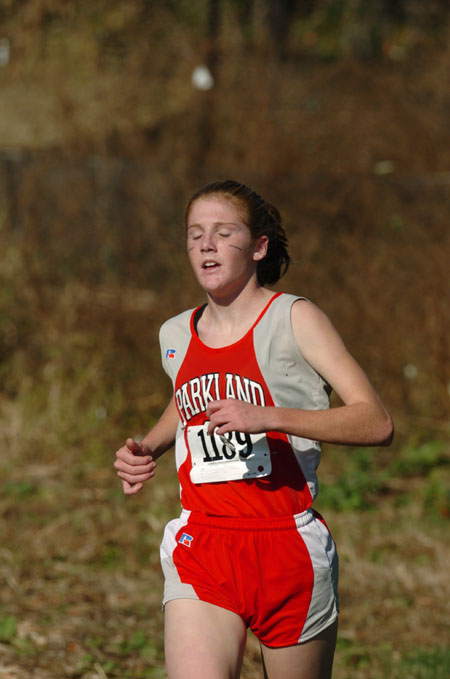 Marcie Sobrinski was just ten seconds back to keep ACC in the mix.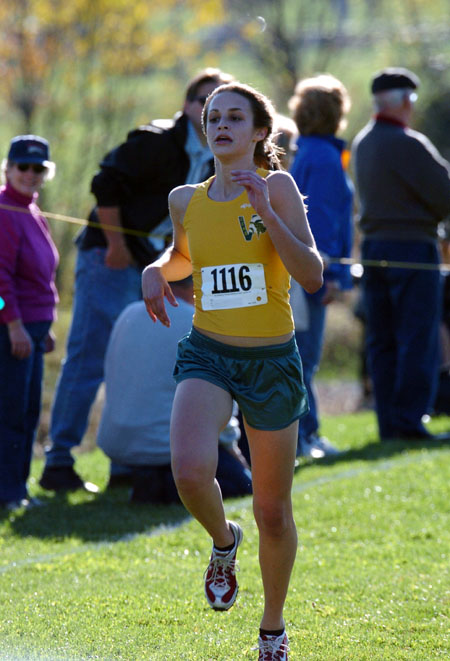 In AA boys, Isaac Dunkelberger led Tamaqua to the team title with a 15:50.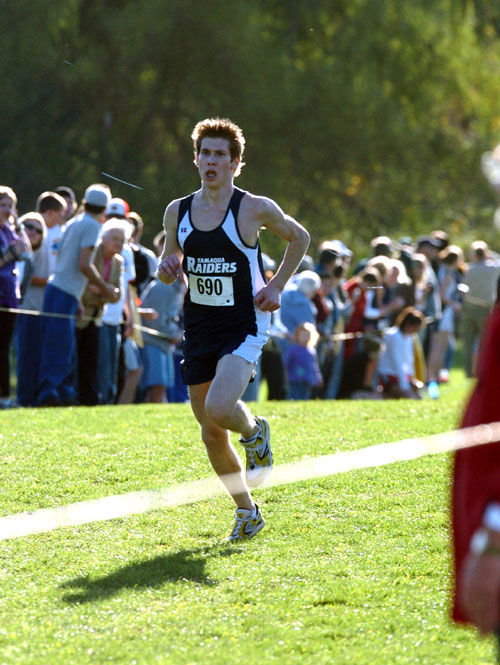 The start of the AAA boys.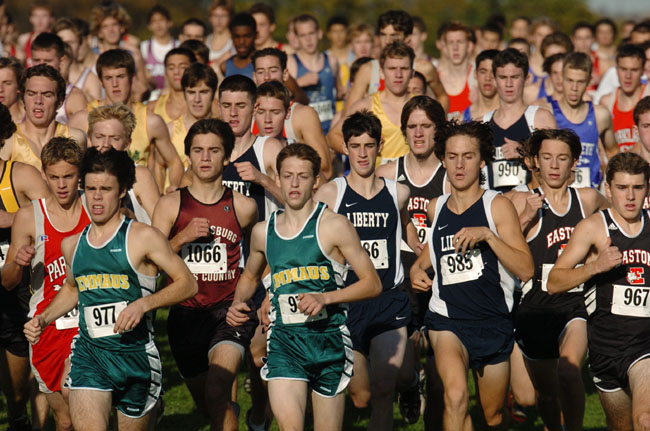 Sam Luff, Emmaus, first in AAA boys in 15:44.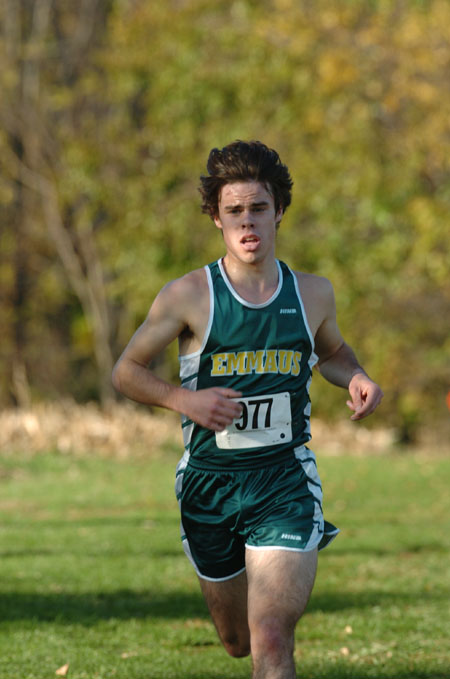 In AA girls, it was Dana Stellar of Northwestern, first in 19:07.