11/7-LaSalle boys repeat (comfortably). Cardinal O'Hara uses all underclassmen to dominate the PCL.
Photo Gallery of the 11/7 Philadelphia Catholic League Championships @ Belmont Plateau.

Cardinal O'Hara used their own Kelly power to topple the St. Hubert's mini-dynasty, with sisters Katie and Kelly going one-two to help start an avalanche that secured a PCL championship by 32 points. It was underclassmen day, as the first senior didn't cross the line until 14th. Best of all for O'hara, their entire top ten returns in 2005. Katie went 19:51 for the win, 23 seconds ahead of frosh Beth. The LaSalle boys - previously ranked in the top ten in the Northeast - didn't cut it as close as 2003 when they took the O'Hara guys by a single point. This year the margin was 30... over an improving Archbishop Carroll squad. Senior Sean McGinley led into and out of the woods, capturing first in 16:08. O'Hara Junior Greg Thomas was 12 seconds back at 16:20.

The start of the varsity girls' race.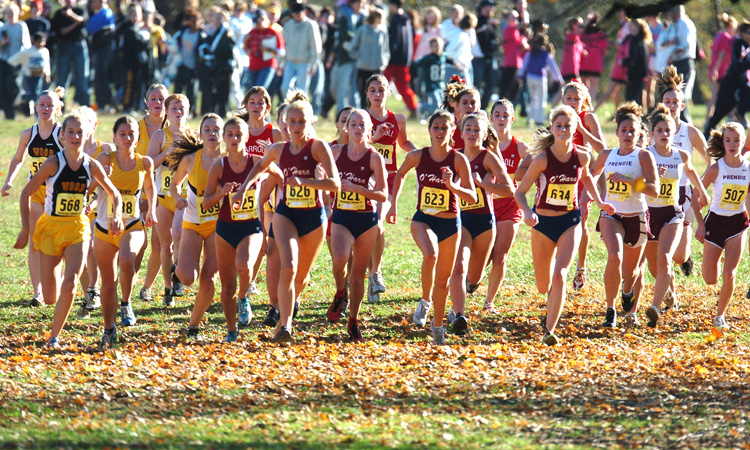 Junior Katie Kelly led Cardinal O'Hara to the team win, going 19:51.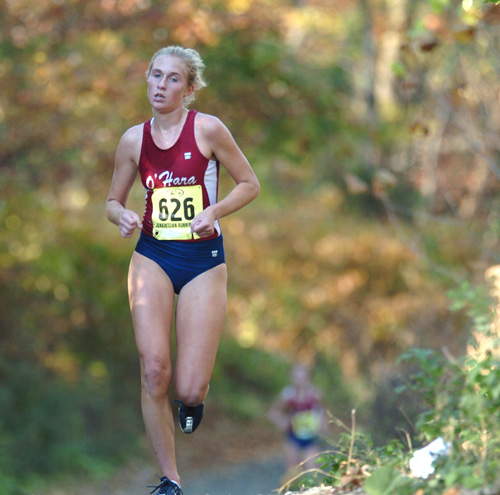 Frosh Beth Kelly was 2nd in 20:14.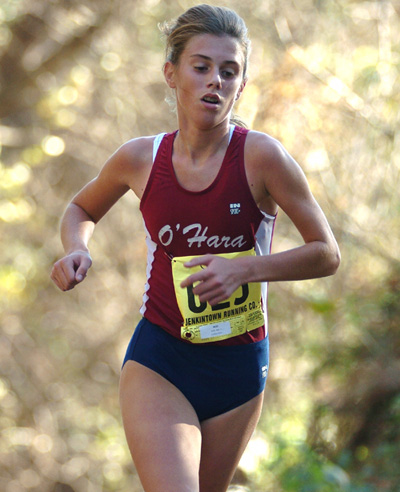 The start of the varsity boys race.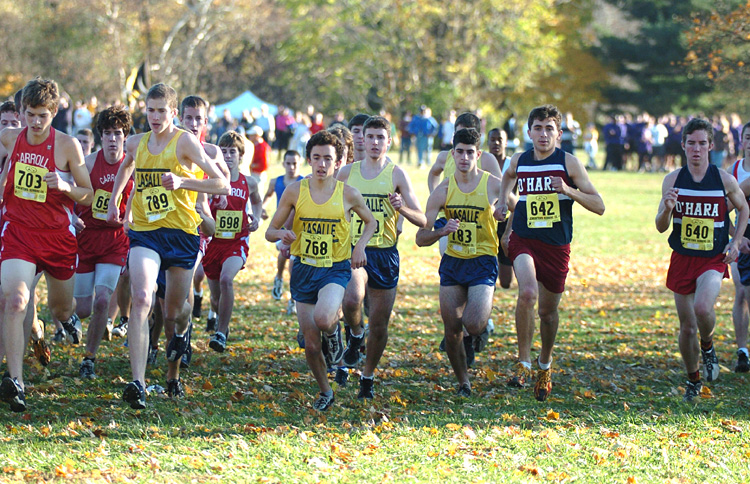 LaSalle senior Sean McGinley never let O'Hara junior Greg Thomas
get away. McGinley surged over the final half mile to win in 16:08.
Thomas was 2nd, 1s seconds back.