9/10-NE#10 Allentown Central Catholic wins a cannon for coach at Gettysburg (pix)

Race Photos by Don Rich are below
Varsity Group 1 champs Allentown Central Catholic with coach Jack Pressman
and the cannon they promised to win for him.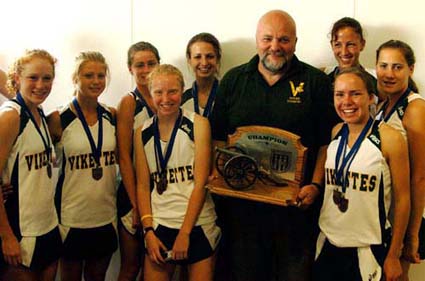 While the Boys Varsity Group 1 race overshadowed the meet, they weren't the only stellar performances on a perfect day for racing. NE#10 Allentown Central Catholic came back from an upset by Easton at the 9/3 Northampton Invitational to overcome a strong Chambersburg squad by six, 98 to 104. "They told me they were going to win me a cannon, and they did," said Central Catholic coach Jack Pressman as we waited for the award. Two top West Virginia teams placed in the top five, with Morgantown 3rd, and Preston 5th behind race winner Amber Riley in 18:24. Northern sophomore Katie Meck was 2nd in 18:29, leading her team to a 4th place finish. In all, nine girls were under 19 minutes. Central Catholic senior Marcie Sobrinski was the top finisher for the winning team with her 6th place 18:44.
In the Varsity Group 2 race, Jon and Matthew Grey of Kennard-Dale, went one-two (as you've often seen twins do) in 15:43 and 16:15, respectively. But Devon Prep placed four in the top 23 to claim team honors with 91 points. Tulpehocken won the Varsity Group 2 race with 71 points behind the 7th and 8th place finishes of Hilary Nykwest and Stace Manbeck, both sophomores. North Carroll (MD)'s Katie Hursey went 19:16 for the win.
Katie Meck was the 1st PA finisher in the Varsity Girls
Group 1 race, taking 2nd in 18:29.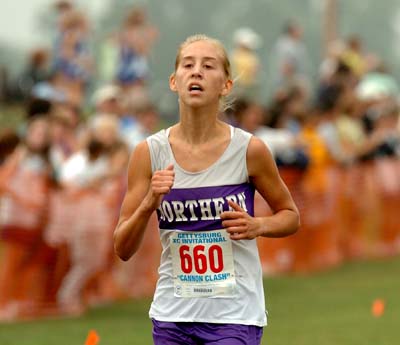 Marcie Sobrinski led Allentown Central Catholic to the
team win with a 6th place 18:44.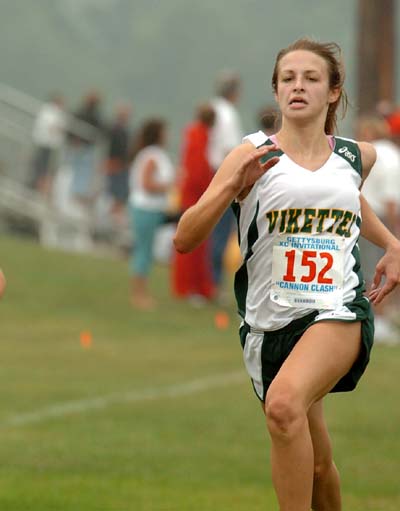 Kennard-Dale seniors Jon and Matt Grey went one-two
in the Varsity Group 2 race.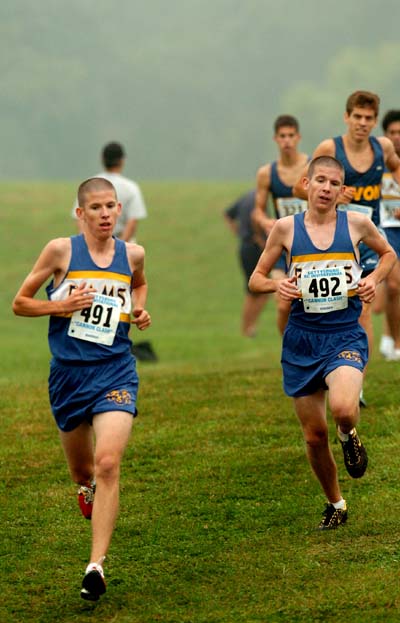 Devon Prep's Matt Norwood led his team to a win with an
8th place 16:43.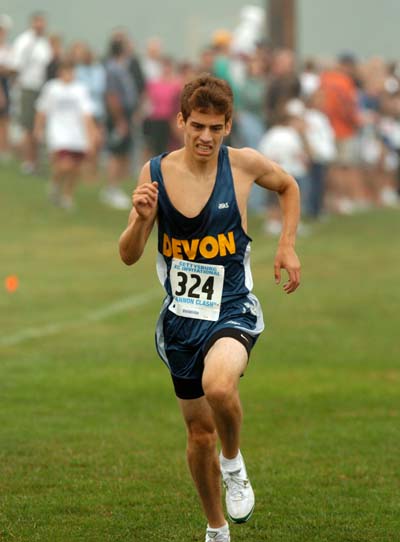 North Carroll's (MD) Katie Hursey (right) holds off Eastern York's
Elicia Anderson by under a second in the Varsity Group 2 race.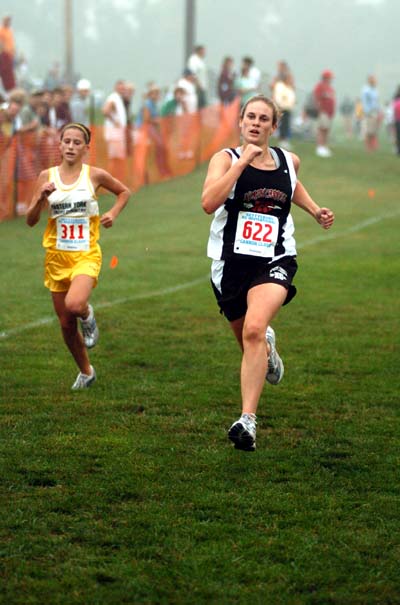 Tulpehocken sophomore Hilary Nykwest was 7th to lead her
team to the win. Fellow soph Kristin Stromberg was 8th.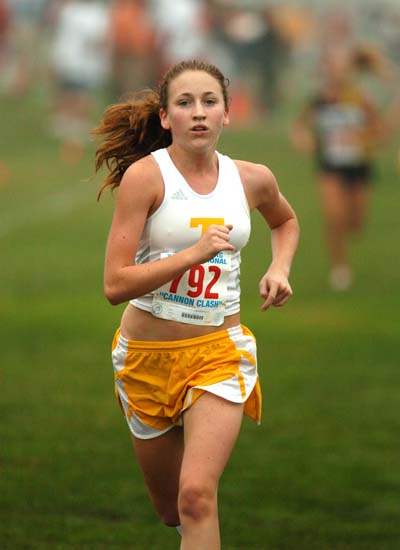 West Allegheny freshman Shannon Messner wins the
JV Girls Group 2 race in 22:06.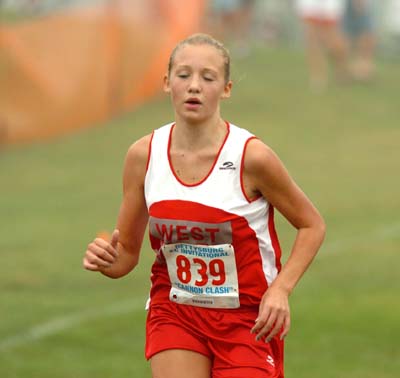 Wyomissing senior Billy Wellock goes 18:22 for the JV Boys Group 2 crown.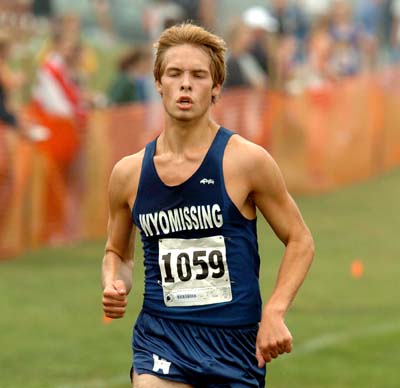 It's a shame it can't be a tie, but Hershey 8th grader Emma Shank
and Lampeter-Strasburg 8th grader Justine Barr both were credited
with 12:21 for the 2-mile race.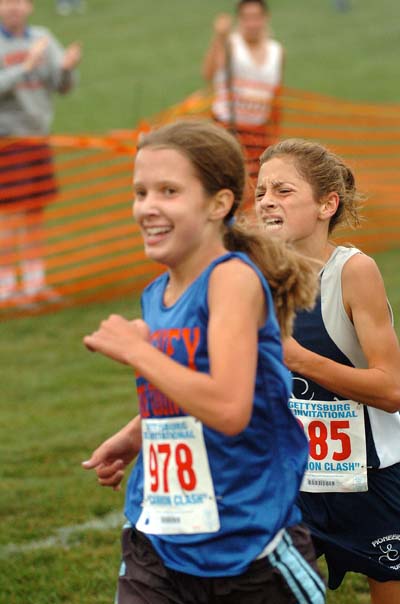 8th graders Jesse Mancuso, Garden Spot, and Charles Lockwood,
Dallastown, went one-two n their 2-mile race.