Note: These are just some of the pages that will subscription-only after seven days. For info, and to subscribe, visit our Subscription Page.
Action Pix by Ryan Comstock from the 5/1 Colonial Classic @ Plymouth-Whitemarsh HS
Krista Simkins finishes her 23.79 200.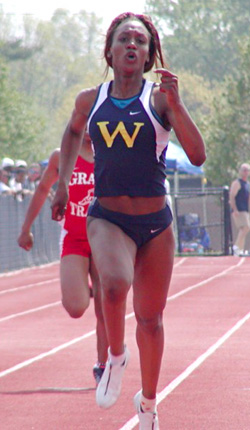 With Simone Carter, Penn Wood (to the left of Simkins), over a second back.


Simkins with a comfortable lead in the 400, finishing in 54.93.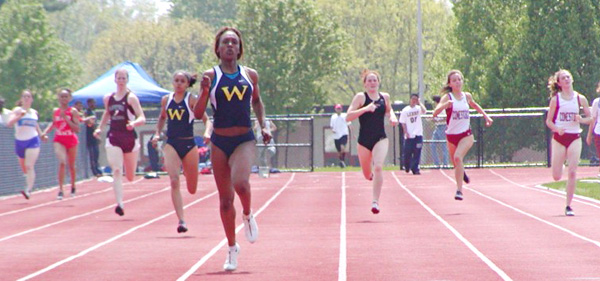 Conestoga's Hannah Klingman and Liz Dalton were
2nd and 3rd in the 3200 to Hatboro-Horsham's Kerry Swayne.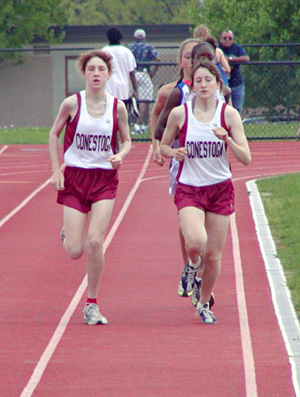 Bodine's Jaleeca Jacobs takes the 1600 in 5:16.01. Also pictured are
Evan Vance, Central (partially hidden), Serita Lacheisis, Wissahickon
(really hidden), Katie Kelly, O'Hara, and Alex Klebe, Conestoga.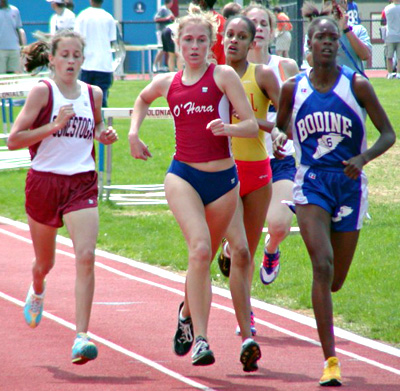 The start of the 800.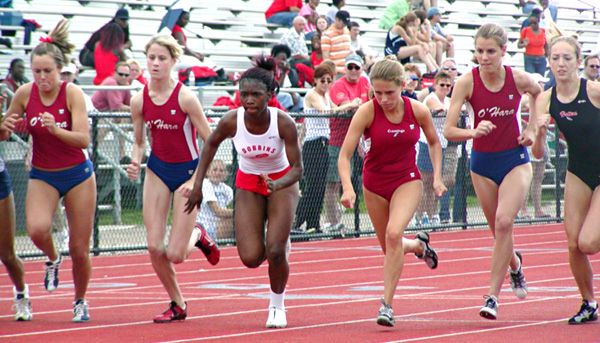 Won by Kaitlyn Klaas, Hatboro, in 2:18.45.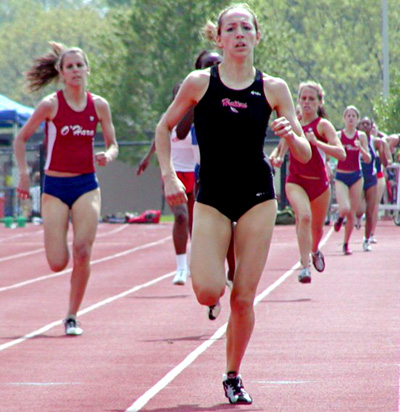 A heat of the 300 Hurdles. Pictured, Sabrina Shaw, 3rd, and Kim Morris, PW, 2nd, and Conestoga's Laura Goodman, 5th. The event was won by Plymouth-Whitemarsh's Chanel Williams in a very quick 44.31.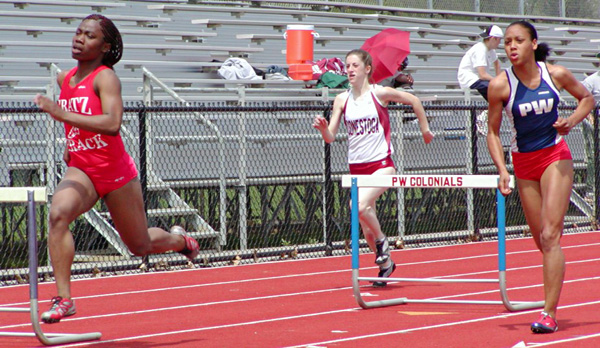 Early in the 3200.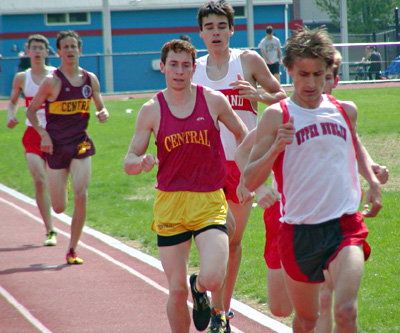 Mike Syrnick wins in 9:43.64.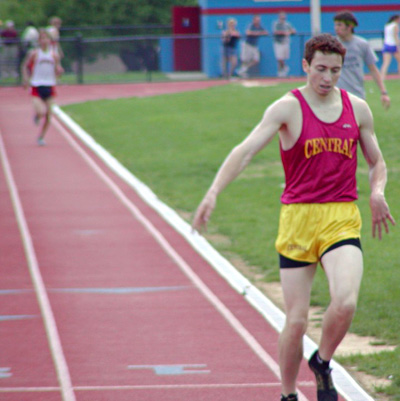 Matt Lawson is 2nd 12 seconds back.

Matt Gould, Hatboro, would win the 800 in 1:56.39. Central's Mitchell
Stroh is eventually 5th.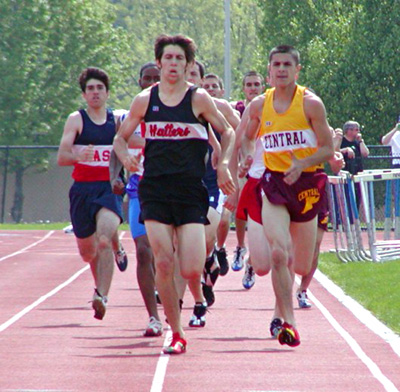 Two Central runners, Mike Tarass and Thurman Sandrers (hidden) set the early 1600 pace, but Pennridge senior Jonathan Coopersmith wins the 1600 in 4:29.62.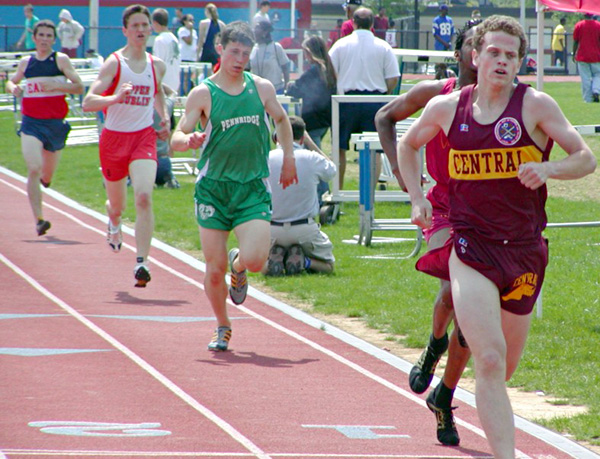 With Central's Thurman Sandrers 2nd in 4:31.85.