9/3-NE#4 Coatesville boys put 5 in top 10-Ward wins, Wellsboro nips St. Coll. @ Big Valley (pix)

Race Flow Photos by Karen Ward are below
Coatesville – the #4 team in the NTN rankings – absolutely cruised at the Big Valley Invitational at Indian Valley Middle School in Reedsville, taking five of the top ten, and placing all seven in the top 20 for just 26 points. The big news was that Downingtown West transfers Kyle and Owen Dawson both scored, with Kyle winning the race in 16:07, and Owen running to 10th place (5th on the team) in 17:00. (Note to competition: A 53-second spread will get you a ton of team wins).
Katherine Ward, a junior from State College, went out in 5:27 and kept the hammer down to notch her first win in an invitational this season, running 19:12, a 51-second PR on the course where she won the D6 Championship in 2004. Shikellamy senior Lindsey Seheller was 2nd, 26 seconds back. Wellsboro won the team title by seven (112-119) over State College. Heather Sayre led Wellsboro with her 4th place 19:55.

Junior Kyle Dawson leads early... and at the end, as Coatesville places five in the top ten.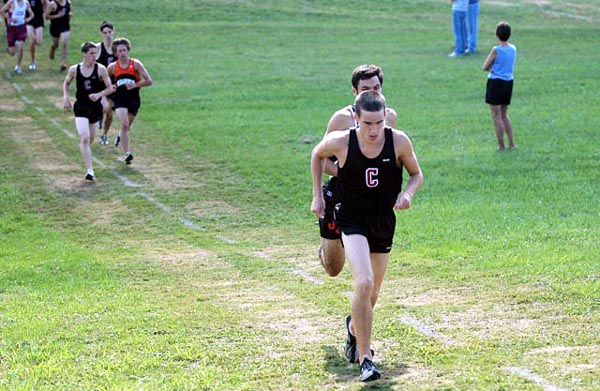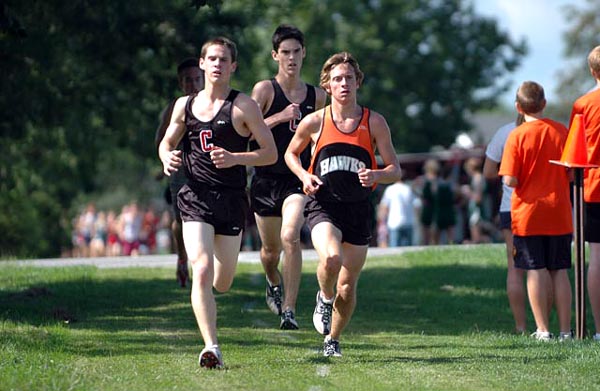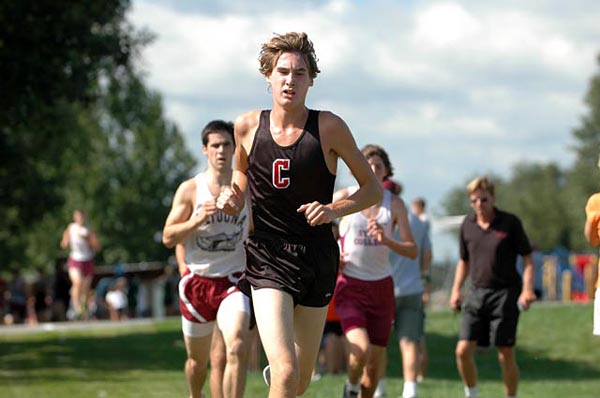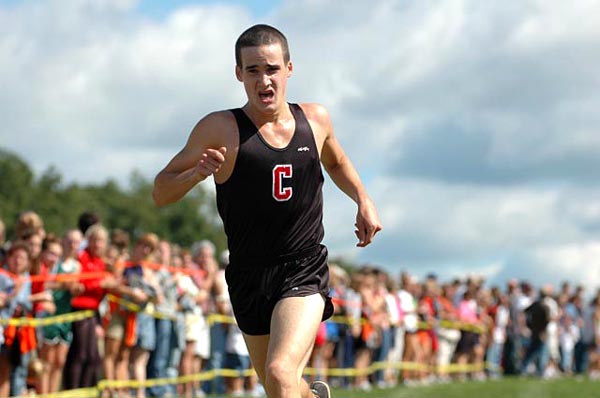 Brian Ulrich, Susquenita, takes 2nd in 16:13.