Nicole Smith improved to US#6 with a final leap of 18-11.50 in the Long Jump. She also improved her season-best in the 55 Hurdles, running 8.63. And her 5-06 High Jump was enough for the win. Alexandra Acker cleared 10-06, as did Kendall Butch of Butler, to go 1-2 in the Pole Vault. Natalie Clickett, Union City, won the Shot Put with a toss of 37-11.50. Jeff Weiss of McGuffey, ran his only indoor race of the season, going solo in the 3200 in 9:34.6, after splitting 4:40 for the opening mile. Weiss will spend February weekends on college visits. More when we have results. Photo gallery coming. Erie Central's Bobby Fletcher took the 55 Dash in 6.70 seconds. Rob Rankin, Upper St. Clair, threw 54-06 in the Shot Put. Buddy Rose of Chartiers Houston cleared 14-0 to win the Pole Vault.
Photo Gallery of 1/28 Slippery Rock HS Invitational #2 @ Slippery Rock University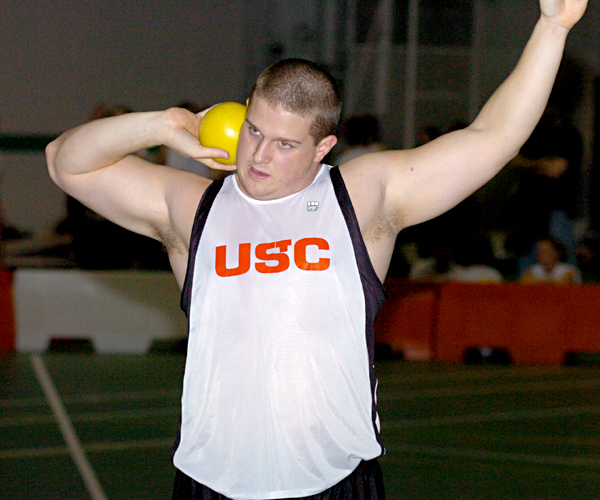 Rob Rankin won the Shot Put, throwing 54-06.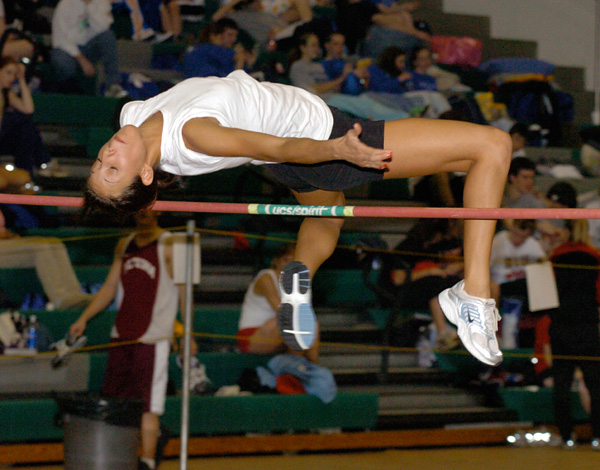 Smith clears 5-06 for the HJ win.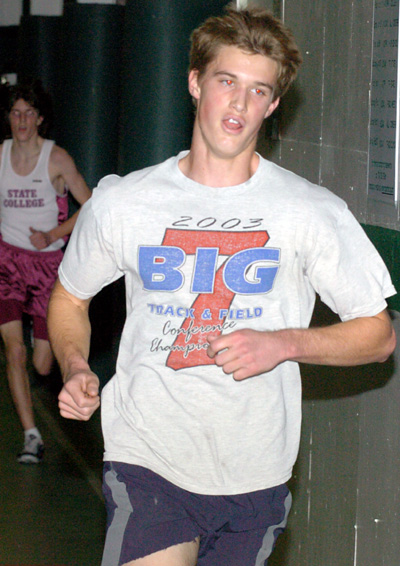 Weiss took the front early and cruised to a 9:34 3200m.