Five Photo Galleries of the May 13 1st Day of the Suburban One League (SOL) American Conference @ Plymouth-Whitemarsh

It's showtime. And the show started on the first afternoon of the Suburban One League American Conference at Plymouth-Whitemarsh. In what may arguably be one of the strongest conferences for the girls, there will be amazing matchups between Wissahickon senior Krista Simkins and frosh star Ryann Krais of Methacton, and Krais and Plymouth Whitemarsh's Chanel Williams. Actually, the only break Krais gets is the Long Jump, which she won Friday at 18-01.50. Krais has to face senior Williams, who looked fresh and steeled for the post-season in going 14.85 in the 100 Hurdles. Krais, in another heat, went 15.16. The two will face off in Saturday's first event, the 300 Hurdles, in what is sure to be a fast time. Simkins, meanwhile, merely cruised in her two trials of the afternoon, 12.24 for 100 meters, and 24.04 - a meet record - in the 200. And the 4x800 was great as well, with Springfield Montco holding off a charging Wissahickon, both timed at 7:54-point - a meet record. Upper Dublin's girls won their 4x800 in 9:53.34.

Splits for Springfield:
-James Rahill, 1:59.5
- Ben Ashton, 2:02.2
- Mat Gillen, 1:57.2
- Mike Malizia 1:54.7


Simkins going 24.04 in the 200 TRIALS!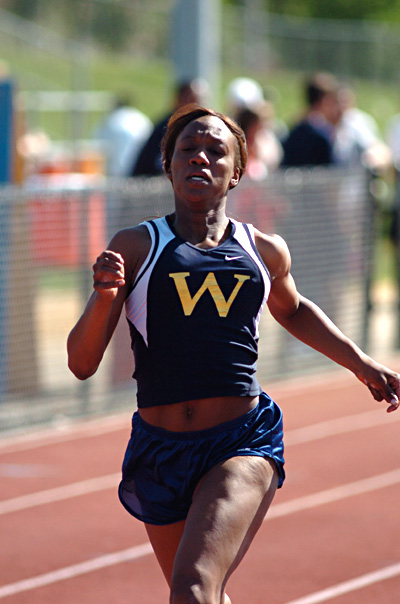 Williams had the fastest 100 Hurdles trials, 14.85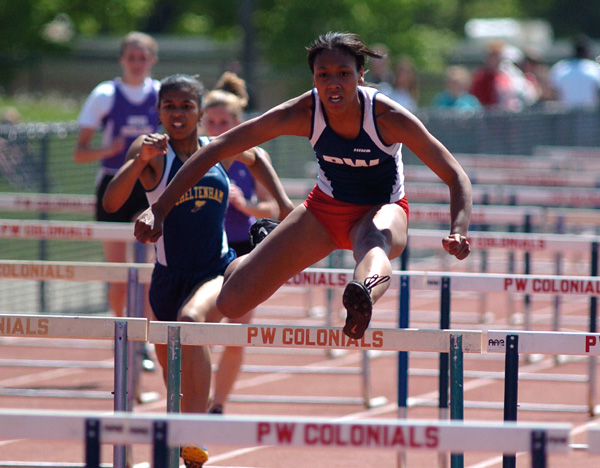 Krais went 15.16 in the 100 Hurdles trials, and won the Long Jump at 18-01.50.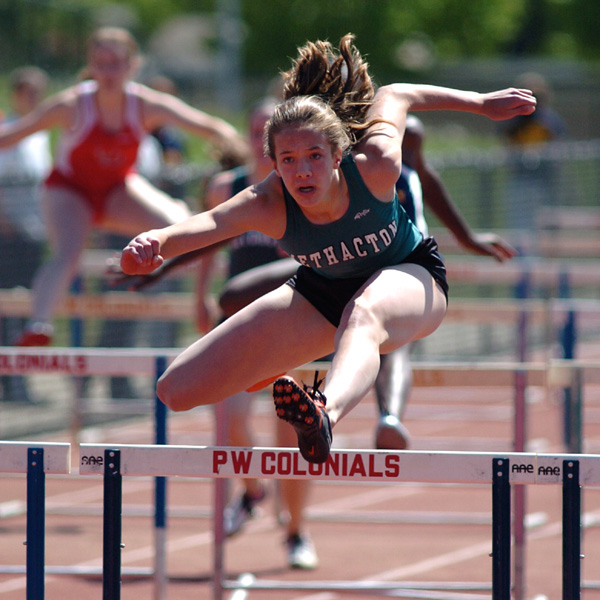 On turn three on the final lap, Springfield Montco's anchor has a gap
he'll need to hold off the charge from Wissahickon.