Three of the seven high schoolers in the race went faster than the winning times at the PIAA State Championships just two weeks ago. But that wasnt' the goal. The objecive of the post-season 800 was to meet the qualifying time of 1:52.94 for the USATF Junior Outdoor T&F Championship to be held at the end of June.
According to meet director Jayson Jackson, the coach of State College HS, the rabbits hit the desired pace of 1:22 through 600. "It was good to see the group of them go after the standard and compete against each other." And it was quick. Cedar Cliff's Tim Johnson went 1:53.7, while co-meet director David Adewumi of State College ran 1:54.0. Camp Hill junior Adam Smith posted a 1:54.3.
There was even a small crowd on hand. Coach Jackson indicated that they will try to do more races like this one in the future.

1. Tim Johnson - 1:53.7
2. David Adewumi - 1:54.0
3. Adam Smith - 1:54.3
4. Kevin Fuller - 1:59.2
5. Brandon Eck - 1:59.5
6. Desmond Douglas - 2:00.3
7. Scott Marsh-DNF
Photos by Karen Ward
End of 1st lap.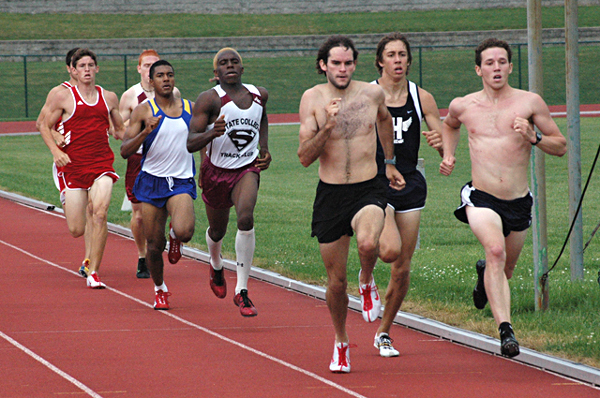 2nd group.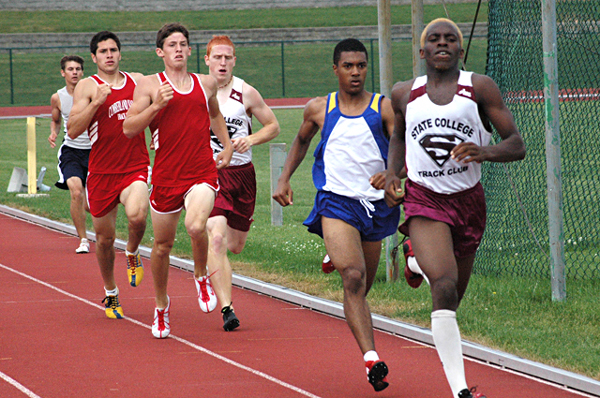 Leaders finish.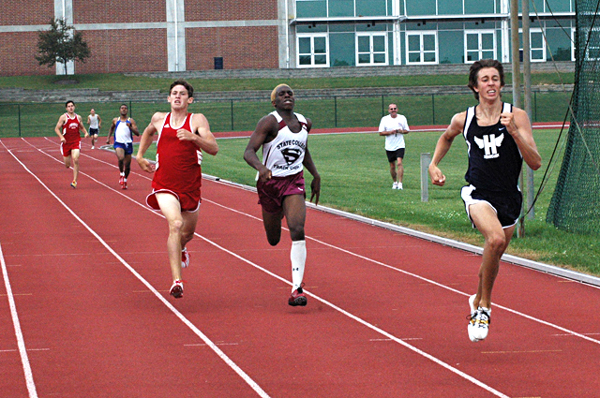 Finish.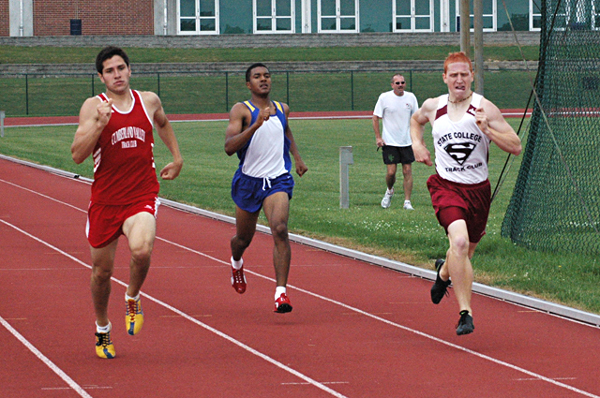 David Adewumi regroups.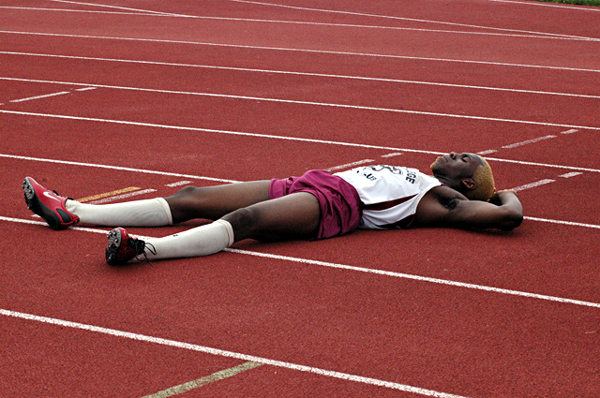 Coach Jackson checks results.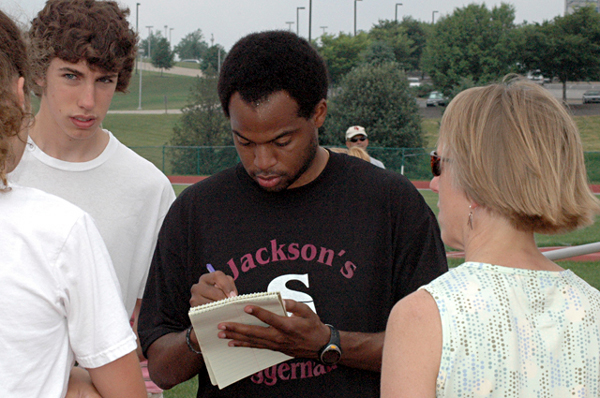 Pictured Front Row L-R: Kevin Fuller (Cumberland Valley HS), David Adewumi, (State College HS), Matt Lincoln (Penn State University). Pictured Back Row L-R: A. J. Suravicz (Saint Francis University), Desmond Douglas (Avon HS, Ohio), Tim Harrison (Cedar Cliff HS), Scott March (Daniel Boone HS), Adam Smith (Camp hill HS), Brandon Eck (State College HS)