TFCAGP Division 1 Indoor Meet #6 @ Haverford Race Photos
TFCAGP Division 1 Indoor Meet #6 @ Haverford Pix
TFCAGP Division 1 Meet #6 Photo Gallery
Mike Syrnick on the way to his 1:58.2 win in the 800.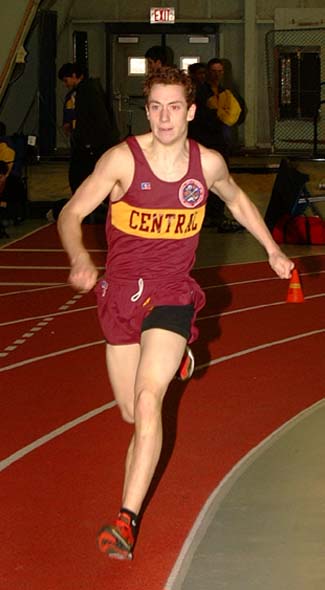 Boyertown's Tyler Kulp win the 60 Hurdles in 8.4 seconds.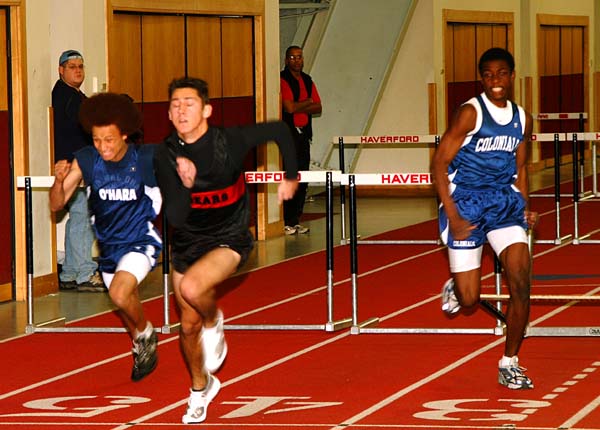 Kevin Atkins, North Penn, takes the 200 in 23.1.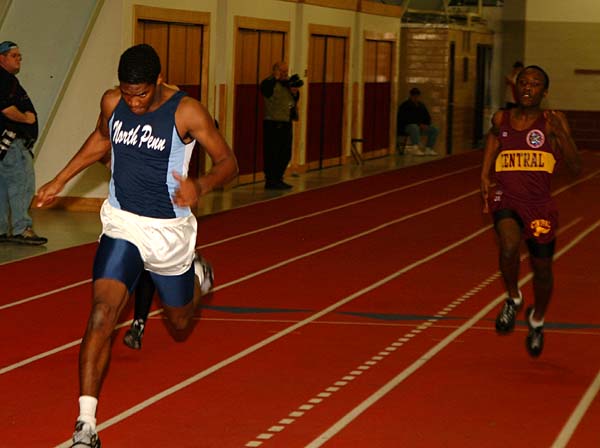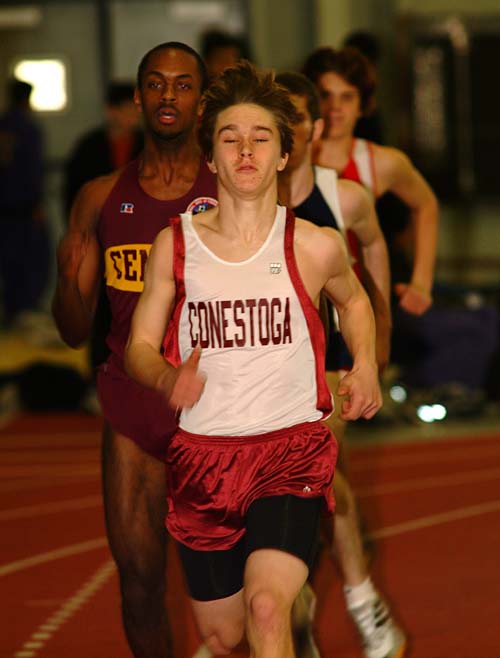 Joe Fedorowicz anchors LaSalle to a , 10:42.9 win in the DMR.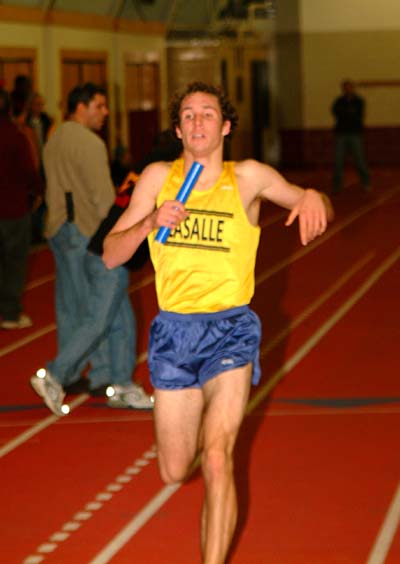 Basheon Johnson gives Glen Mills a win in the High Jump, clearning 6-04.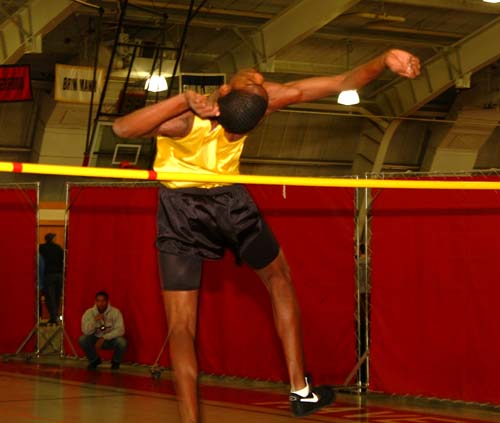 Council Rock South's Andrew Dubs came back in the finals to throw 52-04.25 for the Shot Put win.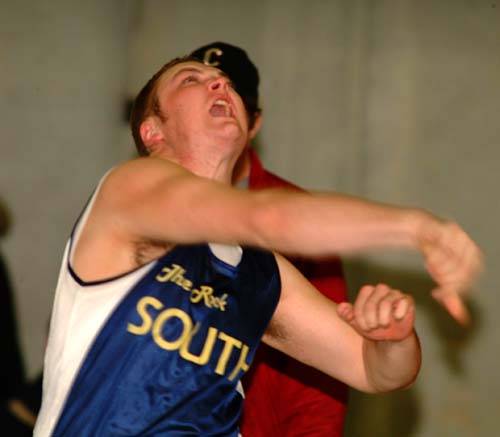 Juan Cave goes 20-06.25 to notch the Long Jump victory.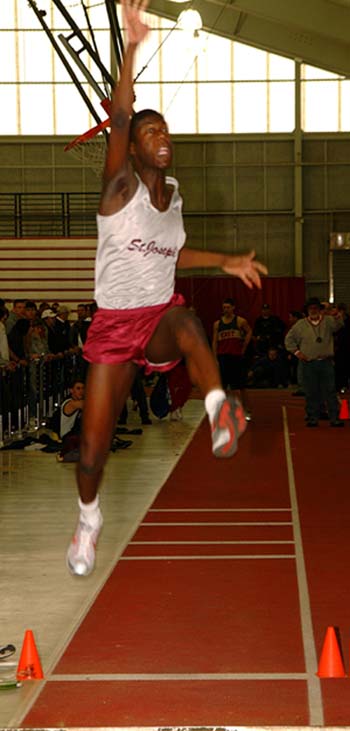 Poyosi Oyunkua, Plymouth Whitemarsh, is 3rd at 20-00.75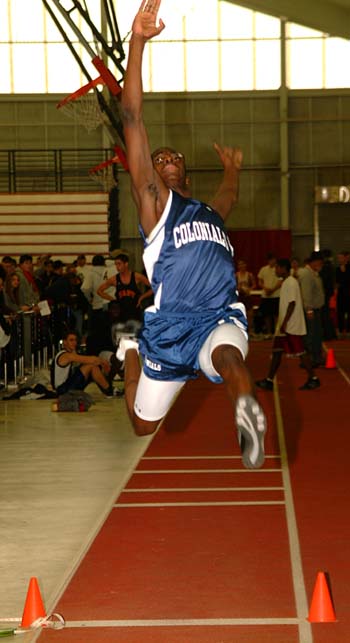 (l to r) Keith Onimus, Tim O'Neill, and Kyle Murray, battle it out in the 3000, finishing in the same order at 9:16.2, 9:21 and 9:24.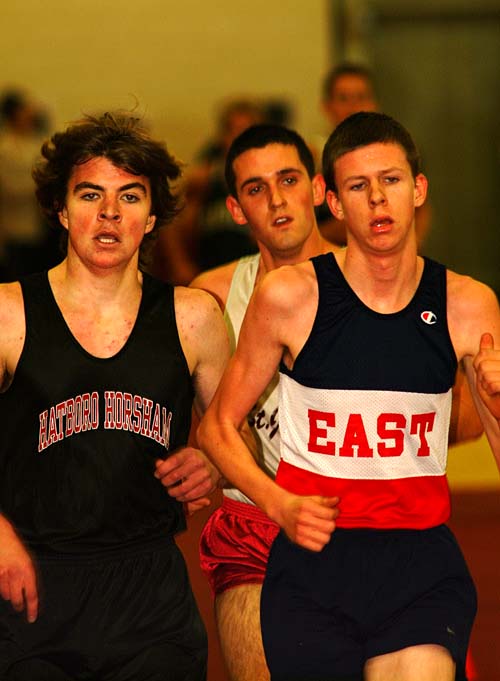 Long Pham takes the handoff from Rob McNally in the 4x800. Upper Darby would win in 8:26.9.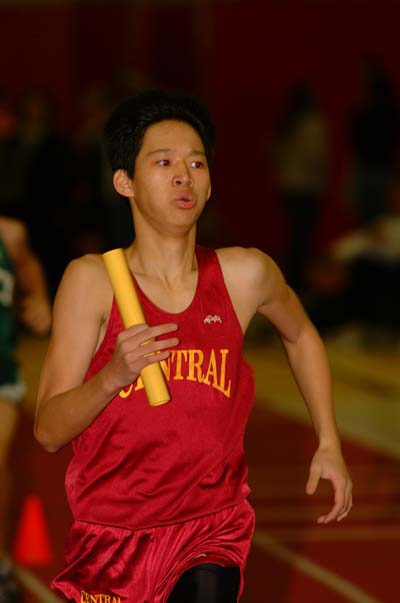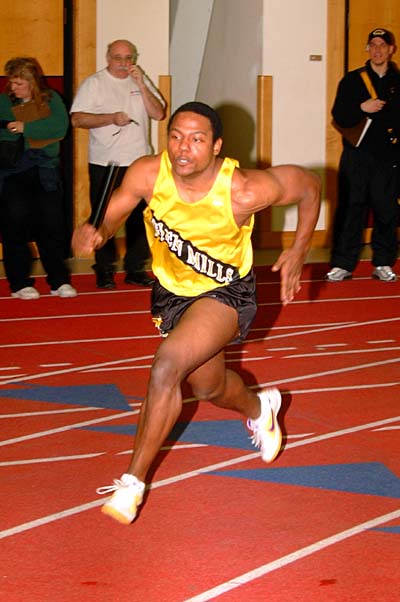 Cardinal O'Hara, Tennent, Glen Mills and Chester in the 4x200.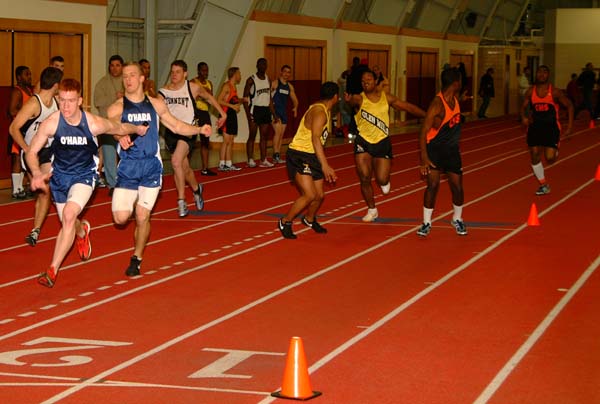 O'Hara would win in 1:35.8.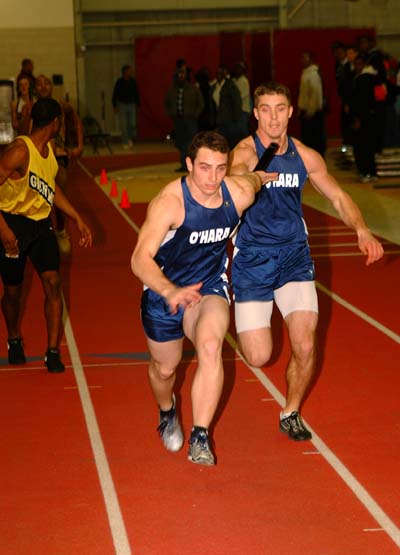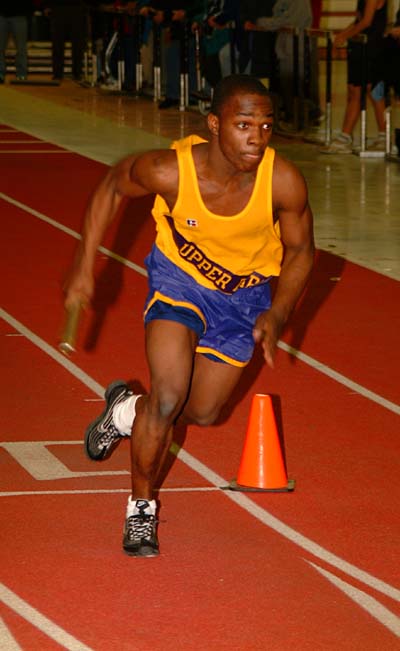 William Tennent takes the 4x400 in a quick 3:30.1.